Farm World 2014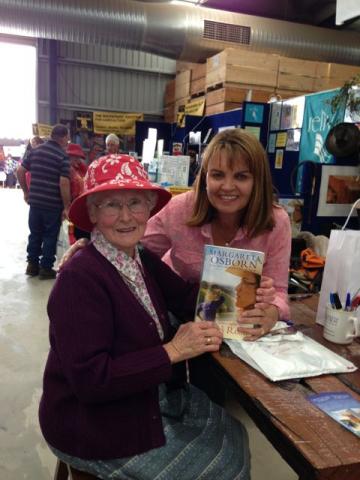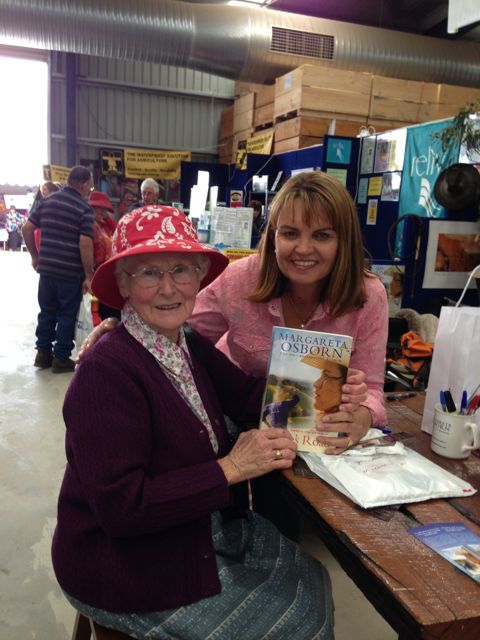 It's Farm World at Lardner Park time, one of the biggest farm field days in the country, which, for me, means four days of fabulous fun talking to readers of my books. 

But to do this we have to set up our site first.
First on the list of things to do was to borrow 'The Van'.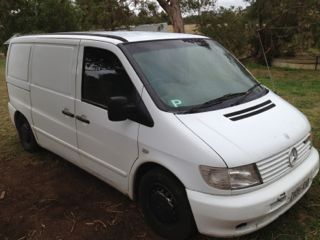 'The Van' is a Mercedes Vito and it belongs to our eldest son. It's the modern day version of the old 'sin-bin' and usually holds a motorbike, surfboard, water ski, snow board and his lovely girlfriend – sometimes all at the same time 
So, after he emptied out his gear, we loaded ours into the back of the van. This means all the 'props' for the stall including two of my horse's bales of hay plus bridle, my driza-bone, my stock-whip, my Akubra (and my Dad then quipped, 'and you.' He's such a smarty-pants.) Add to the props boxes and boxes of books …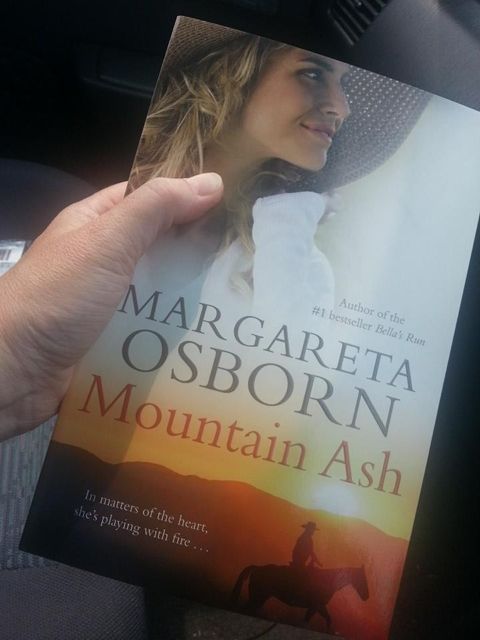 … giveaways, the beautiful table and chairs that H made for the last Farm World site, and all sorts of stuff to make the next four days enjoyable (tea, bickies, chocolate...) and that van was FULL.
So we set off, H and I, on our trip down to Warragul with H bemoaning the fact he couldn't find reverse on the van. 'I've tried to throw the gearstick hard left, hard right and I just can't find it!' (And this is coming from a man who's a wizard with anything mechanical.)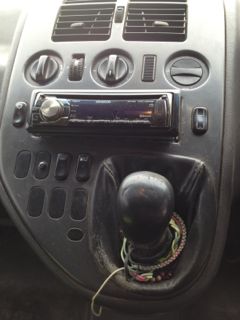 I say, in response, 'Well, I'm sure if you come across to the left, push down hard and jiggle it a bit, you'll find reverse. Or maybe it's to the right? I'm not exactly positive which way it goes but that's how you do it.' (And this is coming from a woman whose brain goes straight to white noise the minute anyone says the word 'mechanical' or 'pump'.)
So we arrive at the field days site, which I might add is MASSIVE. Acres and acres of tractors, motorbikes, machinery, cattle-yards, cattle, sheep, alpacas – you name it in farming, and I reckon you'll find an example at Farm World.
We drive into the big shed where our site is, to unload. H says to me, 'We'll have to find a way out forwards. You know, the backing thing …' I say, 'Why don't you just try my suggestion?' He says, 'I tried it all at home.' So we unload and set up the stand, battling with winds coming through the shed doors and threatening to blow our gear all the way to heaven. (I can just see Saint Peter sitting up there at the Pearly Gates reading MOUNTAIN ASH. Not.)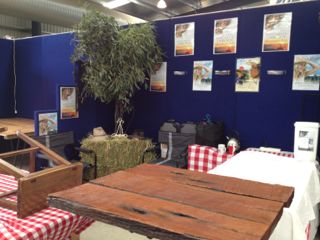 It comes time to leave. We can't go forwards because there is another van in the way. The only way out of the joint is backwards.
'Okay you get in and try backing it,' says H with a grin obviously fully expecting me to fail with a capital F.
So I got in, closed my eyes a second and just trusted my instincts. Let my hands do the talking without me instructing my brain to do anything. Pushed that gear stick hard to the left, down and jiggled it a bit …
Lo and behold, we went straight into reverse.
The look on H's face was priceless! The grin on my face was the result of utter delight. Soooo … he then made me back all the way out of the shed, (with a crowd of people watching – meany!) and manoeuvre around numerous other vans and cars all within spitting distance (just a little spit too!), just to see how smart I really was.
I'm proud to say I did it. And H had to buy me a quick lunch at the pub on the way home as a result. It's not too often I get one up on my beloved husband and I was going to work it for all it was worth! 
So now, at Site No. 17 in the General Interest Pavilion, we are selling books, signing books, chatting about books … along with farming and kids and dogs and horses and lack of rain and everything else we all talk about on these four days. (We need some new cattle yards and as you can almost do a degree in cattle yard design, if you're into yards please come talk to me about that too
)
Hope I see you here!