The Billy's Boiling with Deborah O'Brien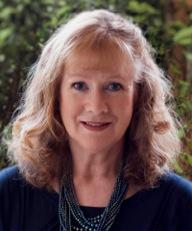 Hi and thank you for agreeing to come to morning tea or 'smoko' with me! It's really very kind of you to consider joining in, as I'm hoping that this is another method by which we can get all our readers to know more about all our authors!

On my blog we're having are having a metaphorical cuppa and cake on our farm at Tinamba in Gippsland, Victoria. Imagine, if you will, we're in my kitchen, which is pretty comfortable and welcoming (even if I say so myself ). It's got an old and battered Baltic pine table (previously the floor of an old woolshed in NSW), hardwood ladderback chairs, there are some gorgeous, old fashioned china mugs sitting ready for our cuppa .

And, of course, 'the billy's boiling'…

Away we go ...

[swf file="billyboiling.mp4"]
At the table with me is Deborah O'Brien whose latest book is MR CHEN'S EMPORIUM.
Thanks, Margareta. It's nice to take a break and join you for morning tea.
MR CHEN'S EMPORIUM by Deborah O'Brien
And thank you for the lovely comments you made about MR CHEN'S EMPORIUM on Facebook. It was really a joy to write. People have asked me why I decided to write a novel at this point in my life and I have to confess that I've been writing (and illustrating) stories since I was a child. But I didn't ever think I could write a full-length novel. Not until a few years ago when my mum, who had always loved my stories, said, 'When are you going to get around to writing that novel? I'm not getting any younger, you know.'
So I went to my laptop, started typing and haven't stopped since. All the narrative fragments, which had been living in my head for so long, seemed to come together. And now there are several almost-finished manuscripts sitting in the proverbial bottom drawer. And then there's the one I did finish - MR CHEN'S EMPORIUM, a story of two women, one Gold Rush town, then and now. By the way, my mum is thrilled about the book and has bought copies for all her friends for Christmas. Thanks, Mum.
----
In 1872, seventeen-year-old Amy Duncan arrives in the Gold Rush town of Millbrooke, having spent the coach journey day-dreaming about glittering pavilions and gilded steeples. What she finds is a dusty main street lined with ramshackle buildings.
That is, until she walks through the doors of Mr Chen's Emporium, a veritable Aladdin's cave, and her life changes forever. Though banned from the store by her dour clergyman father, Amy is entranced by its handsome owner, Charles Chen …
In present-day Millbrooke, recently widowed artist, Angie Wallace, has rented the Old Manse where Amy once lived. When her landlord produces an antique trunk containing Amy's intriguingly diverse keepsakes – both Oriental and European – Angie resolves to learn more about this mysterious girl from the past and in the process she learns a great deal about herself.
And it's not long before the lives of two very different women, born a century apart, become connected in the most poignant and timeless ways. 

What's your favourite cake/slice/bickies/dip for morning smoko?
I've brought along my son's favourite - apricot chocolate slice.
You'll need a 250g packet of Nice biscuits - crumbed; about one cup of dried apricots - chopped finely; one and a half cups of dessicated coconut; 395g can sweetened condensed milk; 125g butter – chopped into cubes. Plus good quality cooking chocolate for the topping. Milk or dark – it's up to you.
Line the base of 18cm x 28cm lamington pan with baking paper.Now, the really fun stuff 
Combine biscuit crumbs, chopped apricots and coconut in a bowl. Place sweetened condensed milk and butter in a medium saucepan. Stir over low/medium heat until the butter is melted. Pour this into the dry ingredients and mix thoroughly. If it looks too wet, you can add some extra coconut and mix well. Press the mixture into the pan and refrigerate until set. Melt chocolate in a double boiler and place evenly over the top, smoothing with a knife. Refrigerate. 
(Whacko! Someone's been game to share a recipe with us. This is the first – Thank you Deborah!)
Now, the really fun stuff 
Latte or Billy Tea?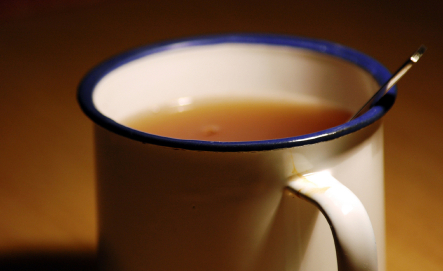 Definitely tea. I can't live without it. 
Country or City?
Both! I lead a dual life, dividing my time between Sydney and a little place on the outskirts of a small country town. Sometimes I wake up at night and have no idea where I am.
(I only have one place of residence and have no idea where I am half the time.  Poor you!)
Sea or Trees? 
Again, it has to be both. In Sydney I live on the banks of a saltwater river, which is home to flocks of sea birds. But I love our little place in the country, where a spring-fed creek, frequented by platypus, runs across the bottom of the garden.
(Your little place in the country sounds divine, Deborah.
And do I recognise those said platypus from MR CHEN'S?)
Morning or Evenings?
Mornings, before anyone else is awake. I love my first cup of tea and the quiet time anticipating the day ahead.
(I love this time of day too.)
Winter, Spring, Summer, Autumn?
Spring for its sense of renewal.
(Amen)
Swags or Room Service?
Although my husband claims that camping is '1000 star accommodation', I have to confess I would prefer room service.
(And here I was thinking my husband was the only one who said that?!)
Horse or Motor Bike?
Horses! I don't actually own one, but I can dream, much as I do with alpacas (please see below).
(Karen? Karen?! She mentioned Alpacas …<To those of you who don't know, Karen is my wonderful webmistress/webguru/all round amazing captain of my weblife ship> )
(Good grief woman settle down... unless you want me to start posting more photos of my boys. Obviously Deborah is a woman of great refinement and taste... love, love, love Alpacas... Of course, my boys are just the most perfect Alpacas in the world and the slightly daunting prospect of a room full of unprocessed fleece will pass... I hope... if the spinning wheel and I could just come to some sort of understanding.)
Books or Shoes?
Books – the print variety. My house is full of them and I can never bring myself to part with a single one. I even have my complete childhood set of 'Anne' books.
(Do we mean the 'Anne of Green Gables' kind of books?)
Jim Craig, Hugh Jackman or Simon Baker (?All of them)?

It has to be Hugh. I've had a crush on him ever since 'Correlli'. I also admire his wisdom and good taste in marrying an older woman named Deb!
(Ha ha ha … very good taste I must agree )
Rodeo or Dinner Party?
I'm a dinner party person myself, but not the formal kind. I like everyone to join in and help with the cooking.
(Do you take self-invited guests? Namely, me? I can cook … I promise.)
Dairy / Cropping / Beef / Sheep?
Sorry, Margareta - none of the above. My dream is to own a small herd of alpacas. In the meantime, I visit my friends' alpacas and write them into my books. Hence, Snow White and Co.
(Karen? I say again, KAREN?! – Have you got one Deb can borrow in the meantime? She sounds like she really needs an alpaca …)
(Well, my boys do kush nicely in the back of an ambulance (they arrived in the back of a re-purposed ambulance), but I don't have one of those, so maybe a visit? Provided you admire from a distance and don't mind the occasional stickynose over your shoulder...)
Which Tractor - Green, Blue or Red?
Blue. There is a lovely sky-blue tractor perched on the hill opposite our place. It's been there for years and nobody seems to use it. From a distance it looks like a Dinky toy.
(Sky blue, you say? I wonder what make that would be?)
(Ah Memories - FadedFords - we had quite a few of that make when I was a kid 
)
Holden or Ford?
Holden! I've been driving the same one for the past ten years (Astra/Opel) and I've never had a problem with it. My husband would say neither – he loves his Defender.
(Pffftt. Oh, no! A Landrover lover – BEWARE PEOPLES!)
Cats or Dogs?
I have a cat and a dog, but (she says in a whisper so that her cat won't hear her) I prefer dogs. They are the best friends anyone can have, loyal, loving and never judgmental.
(Here, here!)
Why Writing?
I can't imagine doing anything else – it's a compulsion. What other job affords the opportunity to play make-believe with an imaginary cast of characters and locations?
(… and don't forget doing all manner of amazing things!)
Writer's Cave or Kitchen Table?

Writer's cave - in Sydney it's my dining room table; in the country I have a lovely old desk.
('A lovely old desk?' She sighs.)
Book(s) That Changed Your Life?
In no particular order: TO KILL A MOCKING BIRD (Harper Lee), ANIMAL FARM (George Orwell), THE GREAT GATSY (F. Scott Fitzgerald), THE CHANT OF JIMMY BLACKSMITH (Thomas Keneally)
Event That Changed Your Life?
Two things. First and foremost, becoming a mother after years of trying – it was both life-changing and life-enhancing. The second event isn't in the same class, but it did change my life nonetheless – leaving my old job to write full-time.
(Beautiful)
 
Now that MR CHEN'S EMPORIUM is out, are you working on anything now? (What's next?)
I'm writing a sequel to MR CHEN'S EMPORIUM, called THE JADE WIDOW, which picks up Amy's story in 1885 when she's thirty. If I had to come up with a tagline for this book, I would say it's a tale about pioneering women in a world dominated by men.
Words to Live By?
'When it is dark enough, you can see the stars.'
Ralph Waldo Emerson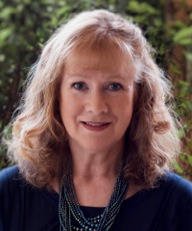 Thanks for having smoko with me. Until we meet again, I wish you all the very best of luck with your endeavors. 
See you next time as she waves goodbye.
Thank you, Margareta. It's been a pleasure.